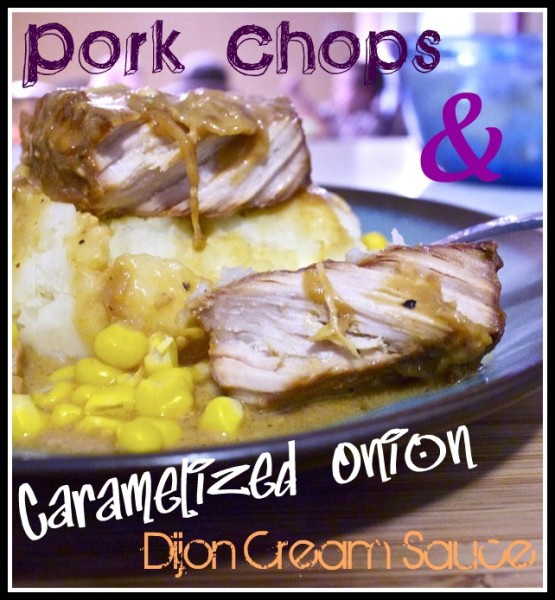 So there is definitely more to this than simply tossing it in the crock post and forgetting it, but the end result is well worth the work! Its about 20-30 minutes of active prep, and then the rest is passive time in your slow cooker.
These pork chops come out amazingly tender. The sauce is just a little bit spicy, and with a really delicious and well-balanced dijon mustard and cream sauce.
This post was featured over on my blog a little over two years ago. Check out the rest of my work at www.orwhateveryoudo.com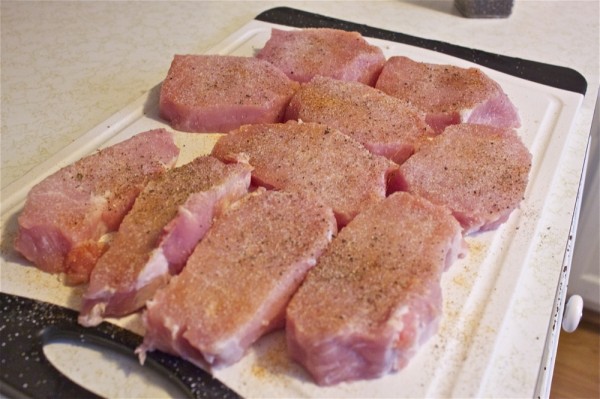 Heat some vegetable oil in a large skillet over medium-high heat until its almost smoking. Add in seasoned chops and brown well on each side.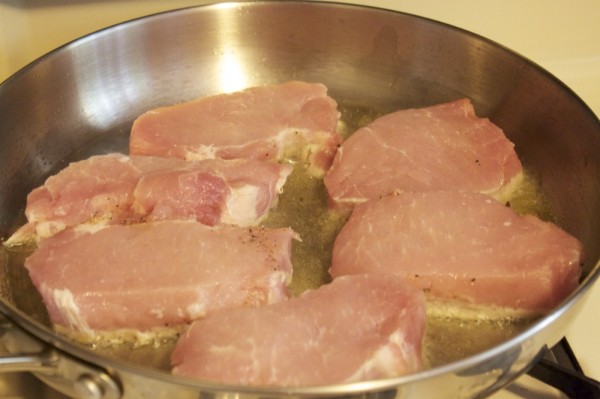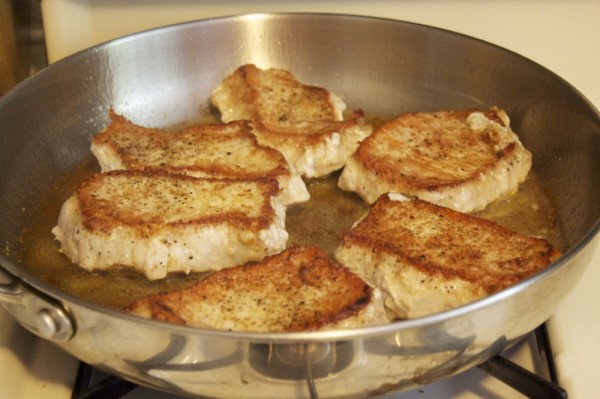 While the chops are browning, thinly slice about 2-3 cups of onions.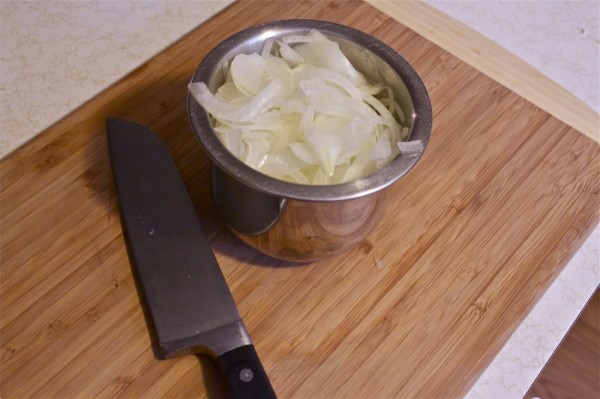 Place browned chops into a pre-heated crock pot. If you will be starting this in the morning, put it on medium. If you are starting this in the early afternoon, put it on high.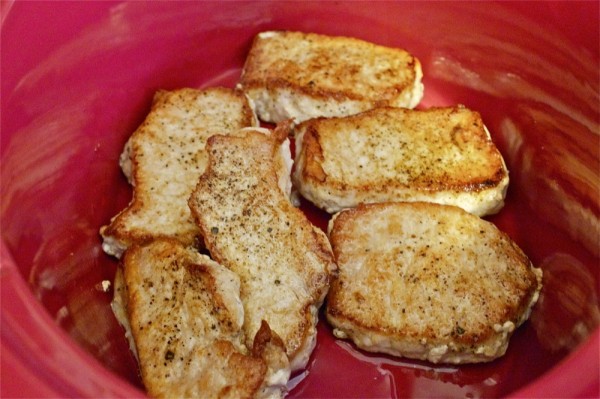 A
dd a few tablespoons of additional oil to the pan if necessary and allow to heat up. Add onions to the pan and season with 1.5 tsp dry mustard, 1/2 tsp salt, 1/4 tsp ground black pepper, and 1/4 tsp cayenne pepper. Cook over medium-low heat for about 10-15 minutes, stirring frequently, until the onions are cooked through and developing a nice color.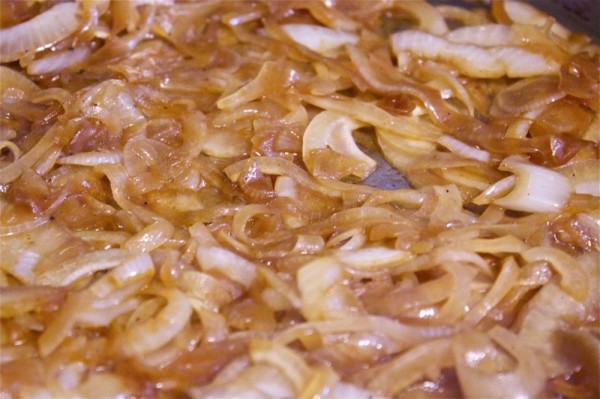 Add to skillet 1.5 TBSP of minced garlic. Cook, while stirring, for 1 minute. Add in 3 TBSP of flour. Stir until moistened and cook over low heat for 2 minutes. Add in 3/4 cup of dry white wine (I use Chardonnay or Pinot Grigio), and 2 TBSP of apple cider vinegar. Stir and cook until the mixture is thickened. Immediately pour over the pork chops in the crock pot.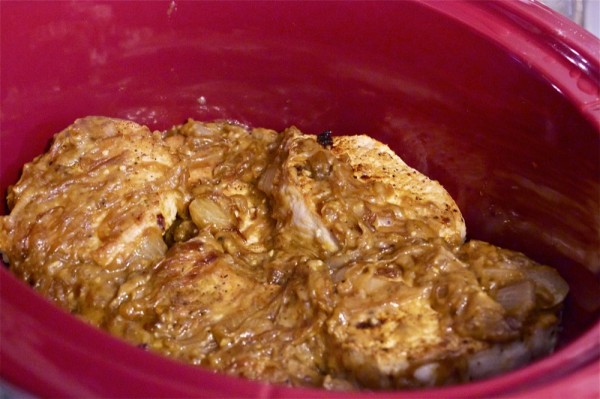 Cover and cook on high for 4-5 hours, on medium for 6-7 hours, depending on the heat of your particular model.
When the chops are fork tender, remove from crock pot leaving behind as much of the sauce as possible. Stir in 2 TBSP of dijon mustard and 1/2 cup of heavy whipping cream. Pour over chops on serving plate.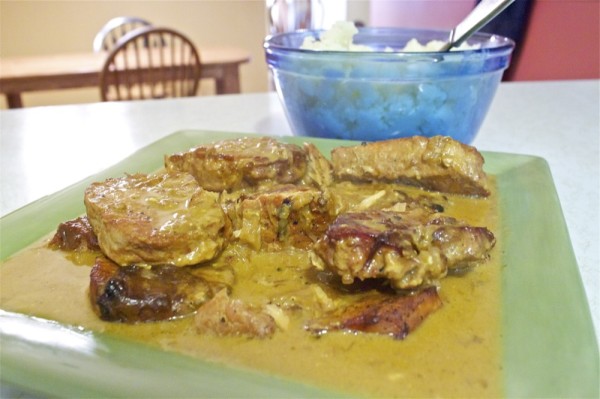 Serve hot with garlic mashed potatoes or egg noodles, and your favorite vegetable.
Pork Chops with Dijon Cream Sauce
Ingredients
6-8 Center Cut Pork Chops

2-3 cups Onions, thinly sliced

1.5 TBSP Garlic, diced

1.5 tsp Dry Mustard

1/2 tsp Salt

1/4 tsp Ground Black Pepper

1/4 tsp Cayenne Pepper

3 TBSP Flour

2 TBSP Cider Vinegar

3/4 Cup White Wine

2 TBSP Dijon Mustard

3-4 TBSP Vegetable oil

1/

2 cup Heavy Cream
Follow The Midnight Baker's board Midnight Baker's Slow Cooker Recipes on Pinterest.